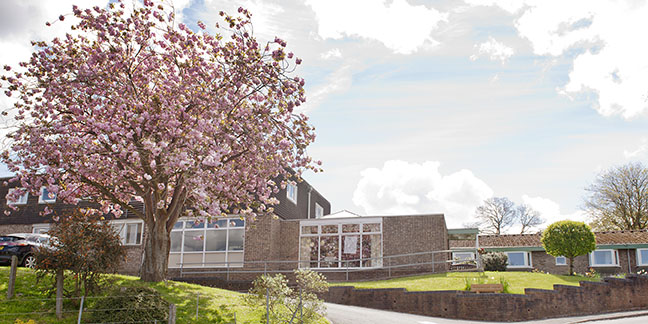 There are 30 single rooms, all with en-suite facilities. Each is equipped with call bell and there is provision for a personal TV. Where appropriate, residents may bring furniture and have a private telephone installed. (Telephone costs remain the responsibility of the resident)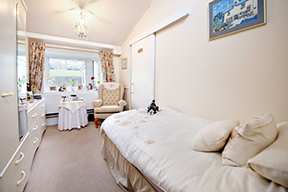 Wi-fi is available throughout the home, free of charge.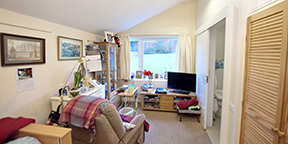 We have two lounges, one with television and there is full central heating throughout. Residents enjoy a sunny courtyard area and attractive flower gardens.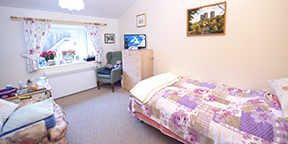 Staff
Many of our wonderful staff have been with us for some years. They are fully trained and are available to assist with all aspects of personal care and the activities of daily life. They provide the warm, caring and friendly atmosphere which our residents so value. Continuity of care is assured day and night and includes the supervision and administration of prescribed medications.
Dining Arrangements
Quality of food is important to us and our meals are prepared with locally sourced, fresh ingredients, with the menu offering choices. We are careful to observe personal preferences and cater for special diets. Meals may be served in residents' rooms but we do encourage the valuable social interaction afforded by eating in the dining areas.
With prior arrangement, relatives and friends are most welcome to join residents for a meal and tea and coffee are always available to visitors.